"Dukie" taking charge.
Um, Juan, you can smile now!!!!!!!
"Offredi's ready!
Mike and Jacquelyn discussing a match.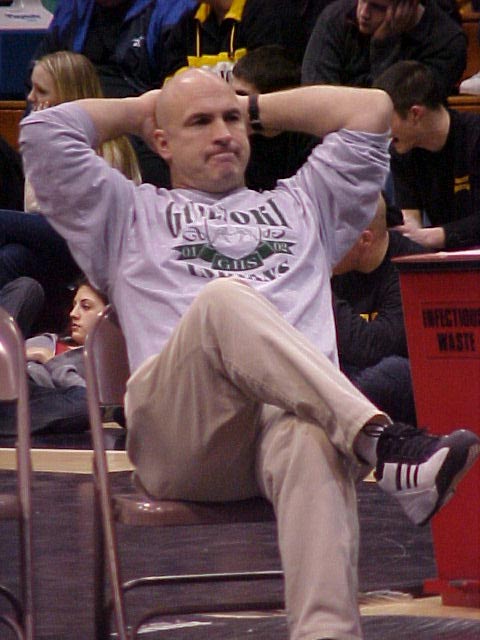 Coach Anderson puzzles.........
Yup...We take a licking, but keep on ticking!

Conferencing and confidence on the mat:Tough combination to beat!
Xavier mopped the mat, now Luke will sweep it!
SPRAWL, BABY, SPRAWL!!!
Wrestling mom Connie Leckey offering congratulations to her favorite wrestler.......*
*Note: she WILL be reviewing the tape to give advice to Jay for the L's!
Now that's what I like to see....a smiling positive attitude!