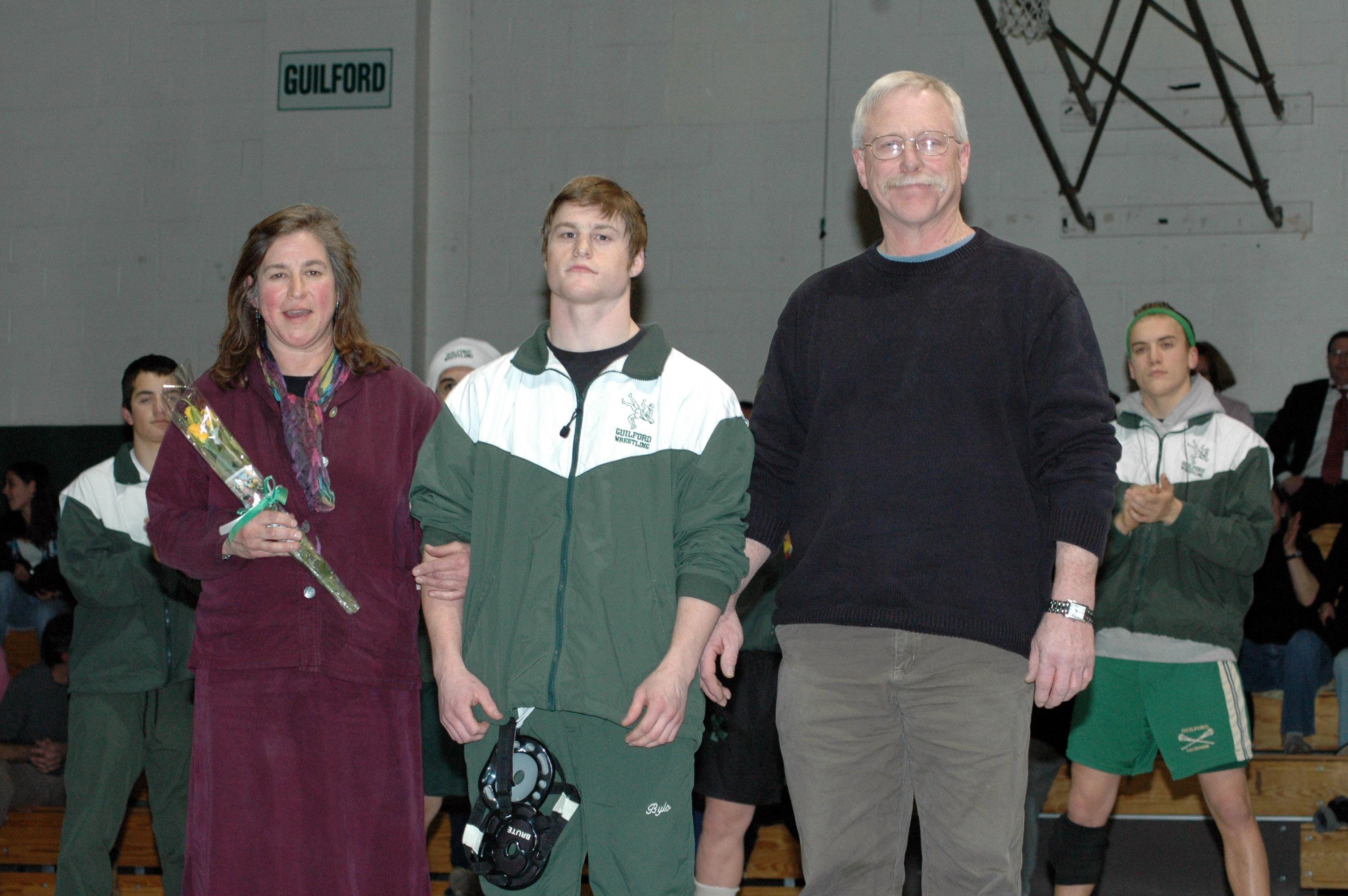 Barrett and his parents. It seems I have seen Mr. St George around a wrestling mat or two coaching.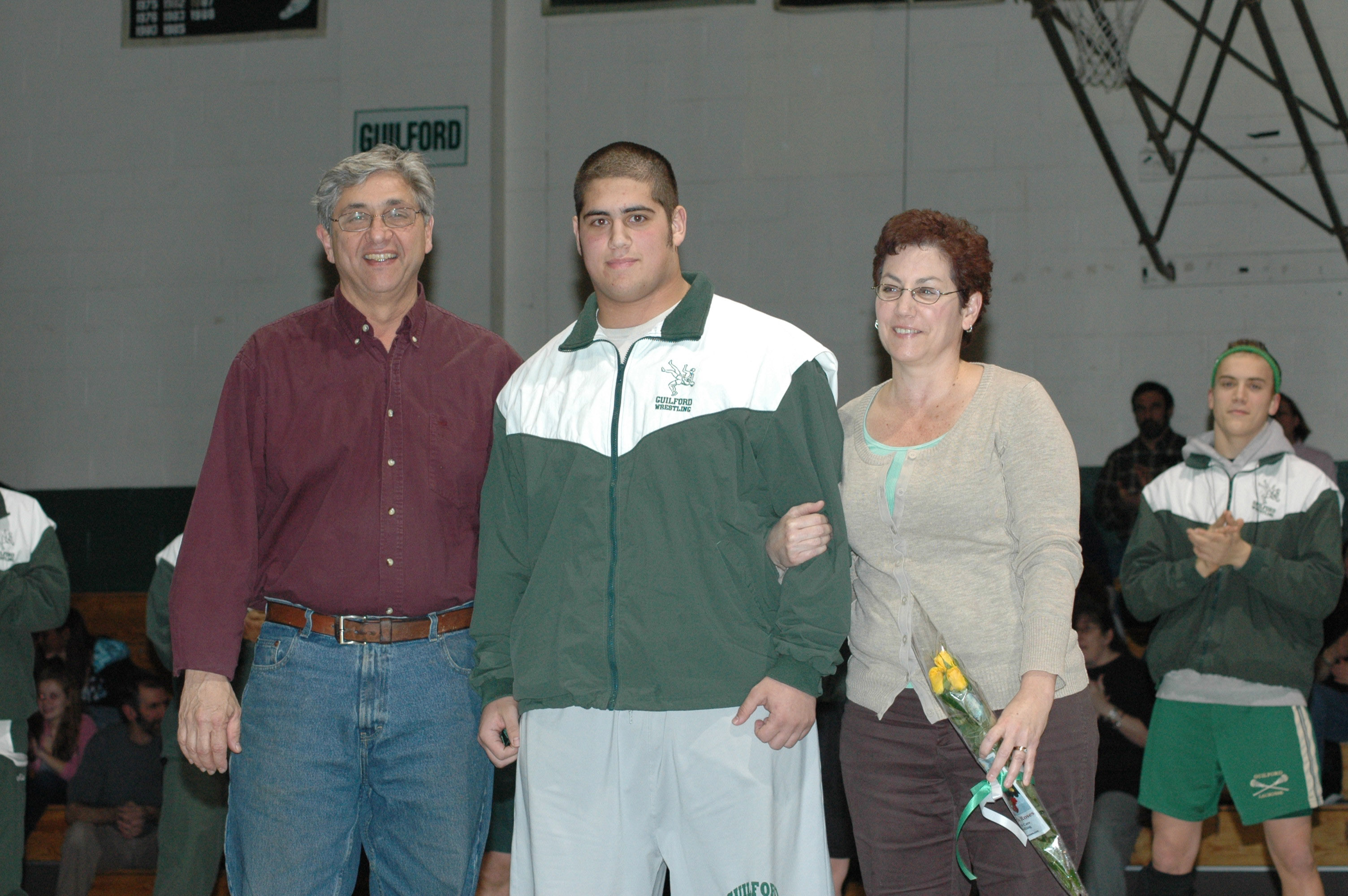 Tucc with his family. Sharing a proud moment.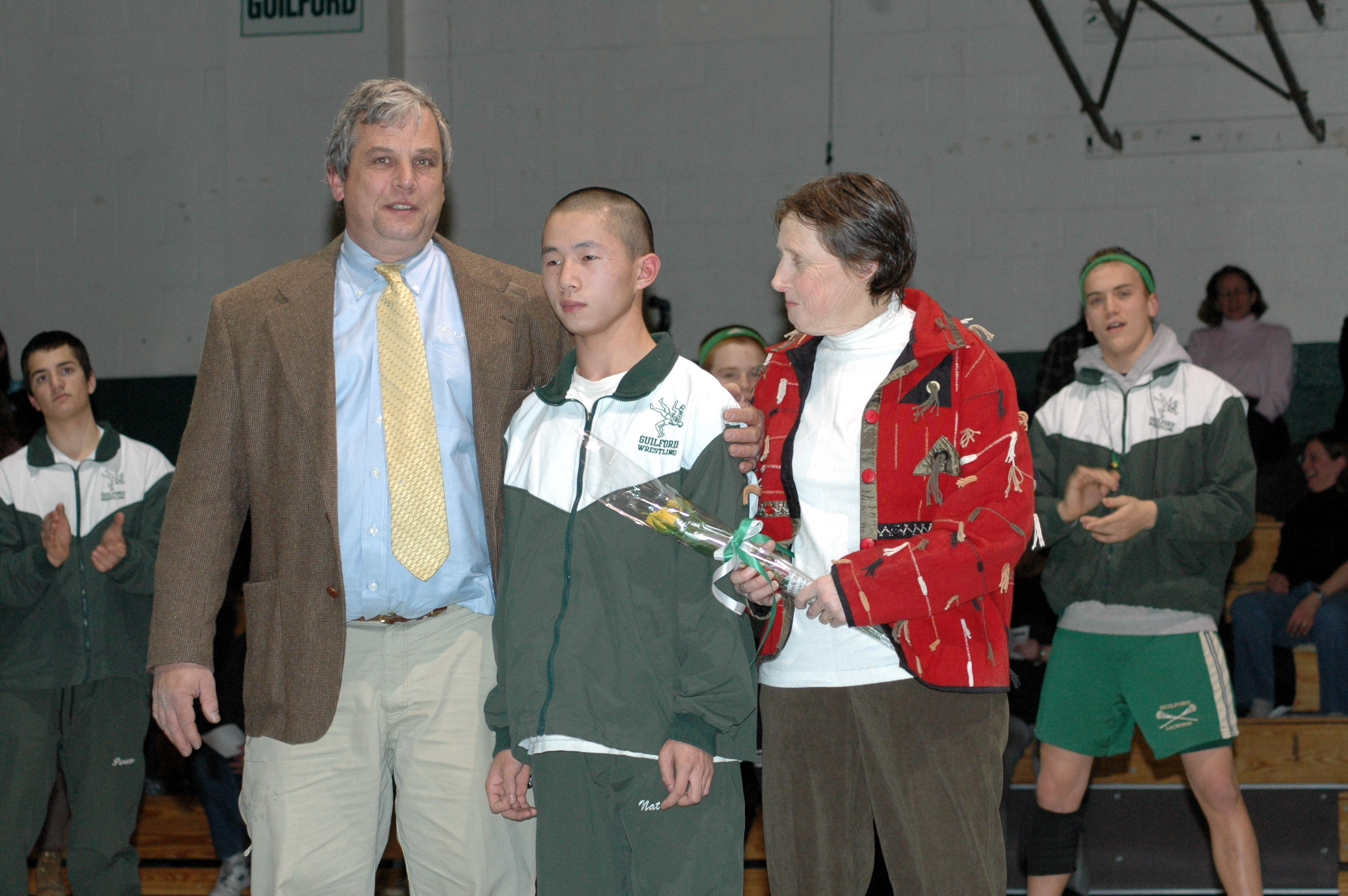 Nat scraps his way to Senior Night, with the support of his family.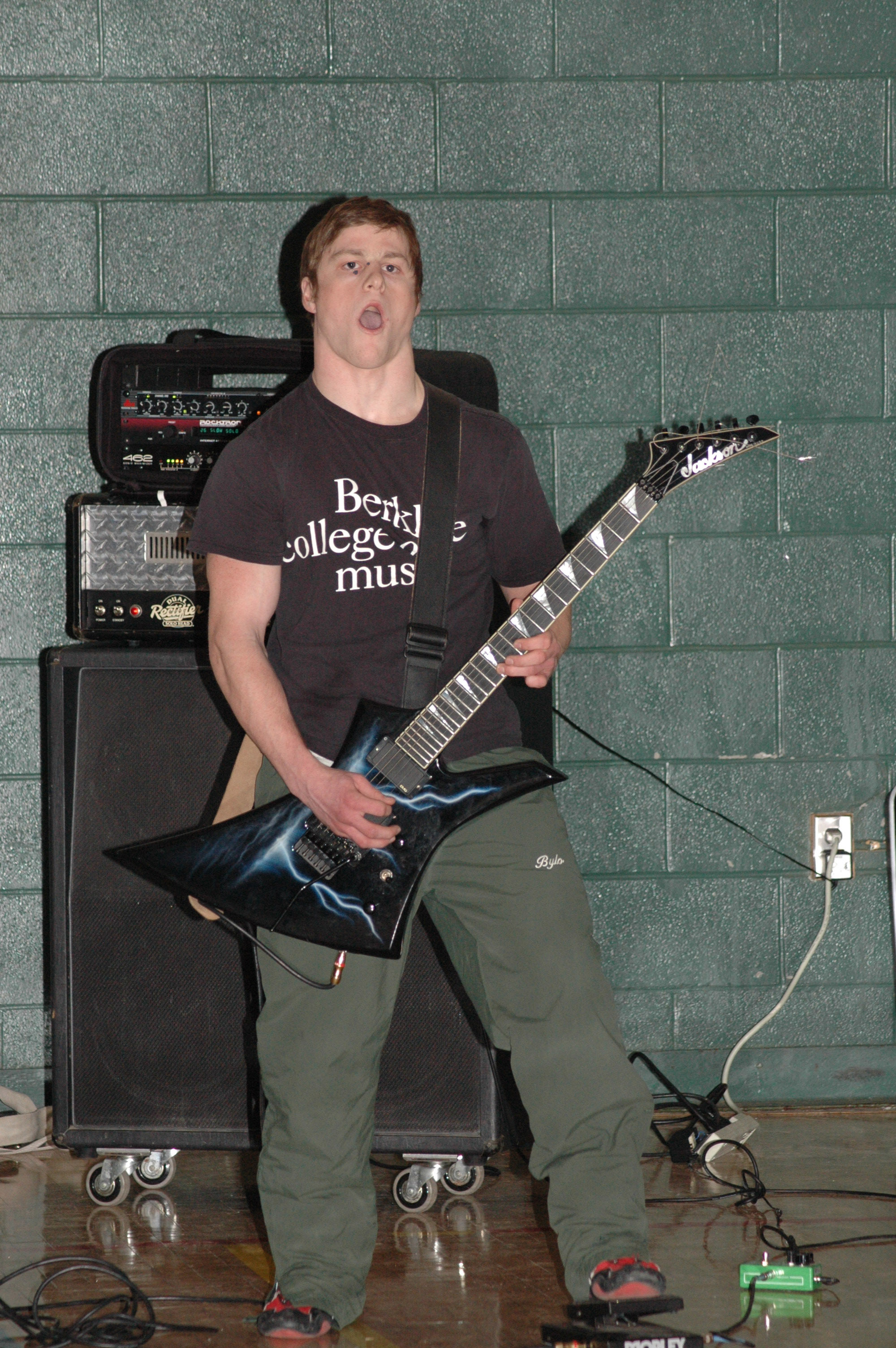 Barrett starts us off with the National Anthem. Um...amped up-
Yeah boy!